The BCC remembers and celebrates the life of a colleague and a dear friend, Dr Kumbi Kilongo Nsingi (known as Dr. Kumbi) who passed away on 07 February 2023. Dr Kumbi was a seasoned fisheries biologist and administrator who holds a PhD in marine research from the University of Algarve, Portugal, and a Master's Degree from the University of Bergen, Norway. He was the former Deputy Director of the National Institute of Fisheries and Marine Research of Angola and head of the Regional Marine Research of the Province of Benguela. Dr Kumbi joined the BCC in January 2015 as Manager: Ecosystem Advisory Services, a position he held until his passing.
His last book, published in 2022, shares findings about the distribution of marine organisms along the Angolan coast, as influenced by the warm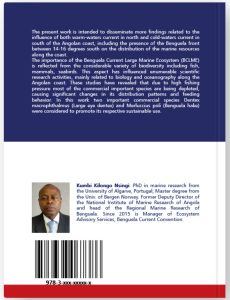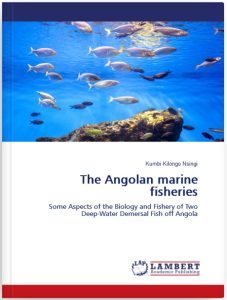 Guinea current in the north, the cold Benguela current in the south, and the Angola-Benguela front, which is a global hot spot for ocean-climate change observations. Dr. Kumbi's work is exemplary of the science-to-governance approach in the BCLME region as it highlights the need to address excessive fishing pressure to avoid the depletion of fish stocks that are important for ecosystem diversity and functioning and the livelihoods of thousands of Angolans. He notes the significant changes in the distribution patterns and feeding behaviour of important commercial species such as Dentex macrophthalmus (Large eye dentex) and Meruccius poli (Benguela hake) due to excessive fishing pressure. He emphasizes the importance of the Benguela Current Large Marine Ecosystem (BCLME) based on the considerable variety of biodiversity which includes fish, mammals, and seabirds among others. This aspect has influenced enumerable scientific research activities, mainly related to biology and oceanography along the Angolan coast.
His leadership, professionalism, and sense of humour will be greatly missed by his colleagues at the Secretariat and all the structures of the BCC.