Lilongwe, Malawi, 20 – 22 April 2022
In response to the importance of and challenges being faced by SSF and small-scale and community-based aquaculture in the SADC region, the BCC, SADC Secretariat and the Department of Fisheries of the Ministry of Natural Resources and Climate Change of the Republic of Malawi organized the Regional Dialogue in celebration of the International Year of Artisanal Fisheries and Aquaculture (IYAFA 2022).
Additional development partners included GIZ-funded Aquaculture Value Chain Project (AVCP); the UNDP/GEF, Eco-Fish-OIC, MwAPATA Institute; FAO; African Women Fish Traders and Processors Association (AWFISHNET) and others, organized the Regional Dialogue.
The Dialogue aimed to provide guidance to SADC Member States on a pathway to transition to resilient SSF by applying successful and replicable approaches to scale up across the Southern Africa region. Lessons, good practice and general experience sharing at the Dialogue provided solid inputs, from both science and local knowledge bases, to propose a viable, sustainable and scalable pathway.
The Acting Executive Secretary, Ms. Thandiwe Gxaba, noted the progress which the BCC had achieved in various programmes and partnerships, and how the Dialogue was extremely important for BCC because it offered the Convention an opportunity to share experiences and learn from other countries and partners from SADC and OIC regions. In addition, she noted BCC's commitment to advance the commitments that have been made at the BCC and SADC level to ensure coherence and alignment between BCC's and SADC goals on building resilient small-scale fisheries and aquaculture, so they can adapt to climate change and other major global changes.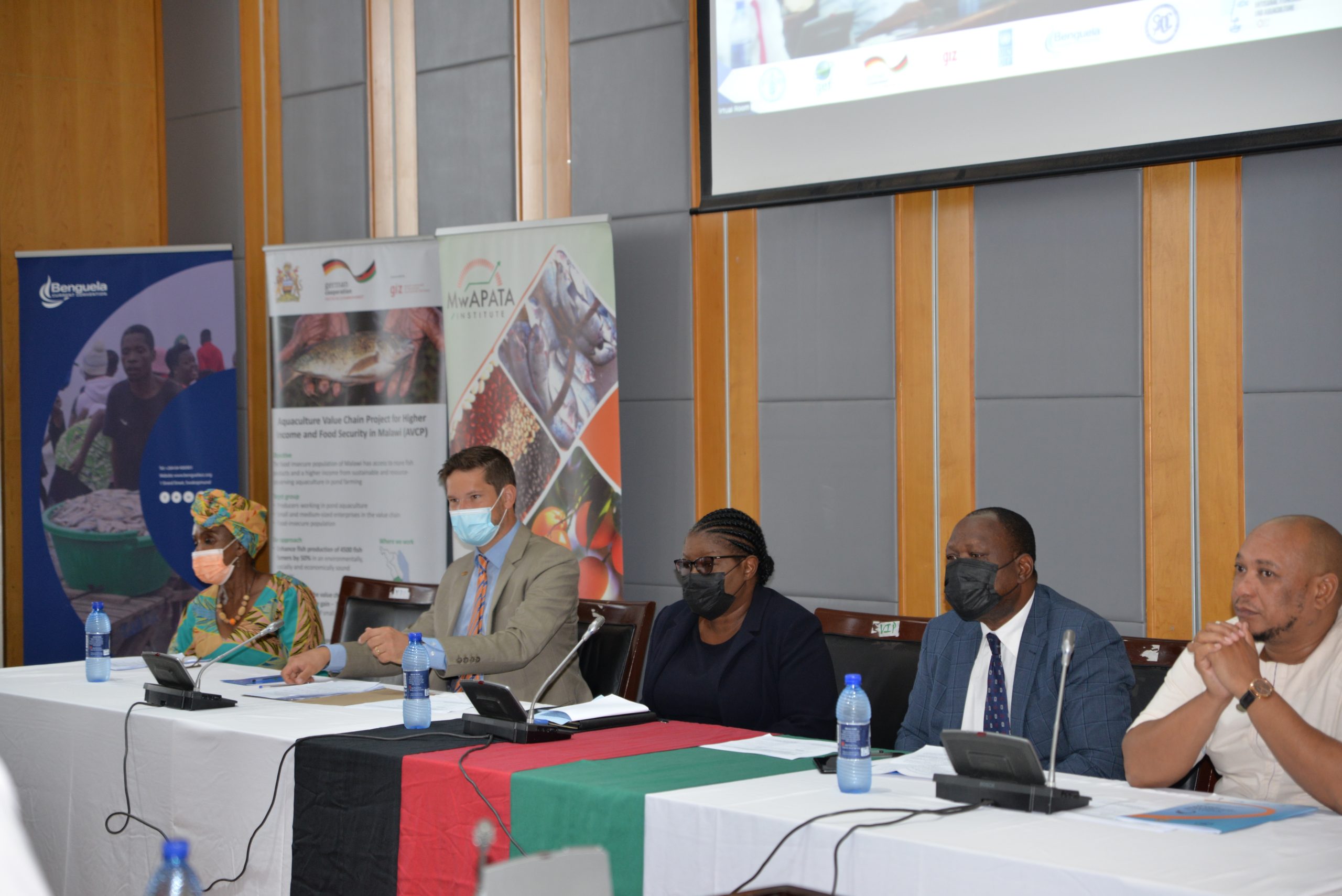 The Regional Dialogue was attended by a total of 139 participants, of which 68 attended physically, and 71 were virtual participants. The participants represented the sectors in question and came from government institutions, universities, development partners, inter-governmental organizations and development projects. Fishers and fish farmers, technical and project staff, shared experiences, lessons and good practices from various research and development projects from member states in the SADC and Indian Ocean Commission (IOC). The presentations shared evidence-based information and data from piloted and established innovations, as well as examples of policy reform opportunities and challenges. The presentations included recommendations for policy process and outcome improvements, for further research and investments to enhance SSF and aquaculture.
The Regional Dialogue was wrapped up with a field visit to fish farmers in Mchinji District, on the border between Malawi and Zambia, that was sponsored by GIZ-AVCP on 23rd April 2022.